NL Scrap From France, news products, sales, freebies ...and more!!!!.
DERNIERS JOURS !!! LAST DAYS !!!!!

---
NEWS NEWS NEWS NEWS


Attention aux pirates !!!! une sélection de produits coordonnés, pour bien s'amuser!!
Take care of Pirates !!! A section of coordinate products, for having fun!!!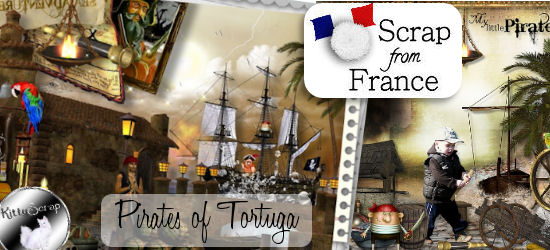 ---
---
GRATUIT AVEC ACHAT - FREE WITH PURCHASE
Pour un achat de 5.00 euros seulement sur la boutique, Leaugoscrap vous offre son kit " Léa aime les fraises"
. Et toujours le collab 'Peace' à partir de 10.00 euros
For a purchase of 5.00 euros, Leaugoscrap offer her kit " Léa aime les fraises"
And there is always the FWP collab 'Peace'  for 10.00 euros.

Et n'oubliez pas les anciens collab à moitié prix!!!!!!
And don't forget the old collab in half price!!!
---
---
Toute l'équipe des designeuses de Scrap From France vous remercie pour votre fidélité....bonne semaine à vous.
All the designers of Scrap From France thank you for your loyalty....great week everyone.

follow on Twitter | friend on Facebook
You are receiving this email because you opted in at our store, scrapfromfrance.fr.
Copyright © 2012, Scrap From France , All rights reserved.
unsubscribe from this list | update subscription preferences